Minecraft Server is a hosting server which will give you complete freedom to modify the minecraft's gameplay according to your own preferences. Using your own Minecraft server, you can set your game rule and invite anyone to play with you. You're free to install all the mods you want and customize your world with elements that is not originally available in the game.
Minecraft is a 3D sandbox game that has no specific goals to accomplish, allowing players a large amount of freedom in choosing how to play the game. However, there is an achievement system, known as advancements in the Java Edition of the game. The Gameplay is in the first-person perspective by default, but players have the option for third-person perspective.
7 Best Minecraft Server Hosting
Hostinger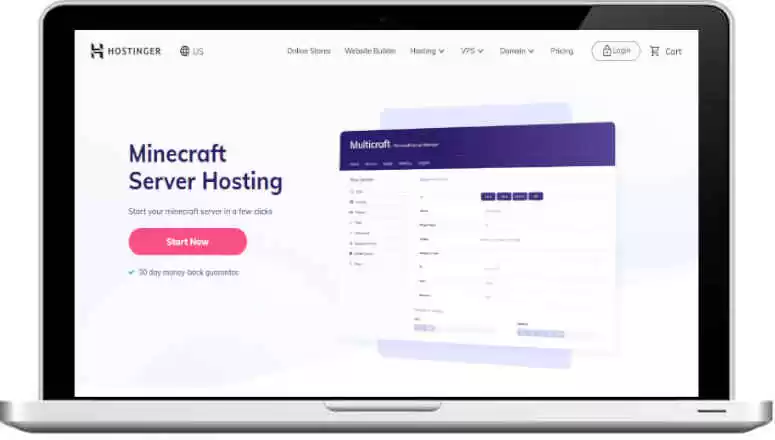 Hostinger gives you multiple plans for Minecraft server hosting. If you are new to Minecraft and just want to play with your friends or with a small community of people, you can get started with the basic plan.
Hostinger Features:
Easy setup
DDOS protection
Backups
Free MySQL
Modpacks and plugins
Fast SSD
With Hostinger's VPS Control Panel, you can host and manage your own virtual server. They provide dedicated VPS hosting resources which will help you to reboot the server, install new web scripts, or make real-time change in passwords quickly and conveniently.
Setting up the Minecraft server is a simple one-step process. You will choose your preferred Minecraft hosting plan and complete the purchase transaction. Your Minecraft server set up is done almost instantly.
Hostinger Hosting Plans
Plan
vCPU
Memory
Alex
2 vCPUs
2 GB RAM
Villager
4 vCPUs
4 GB RAM
Creeper
3 vCPUs
3 GB RAM
more plans available …
You can change your Minecraft hosting plan in just a couple of clicks! Go to the client dashboard and submit your order for change of plan. Your server is instantly upgraded or downgraded in real-time, without any loss to settings or data. Whether you own large-scale Minecraft servers or are a first-time server creator, enjoy complete freedom and reliability.
Shockbyte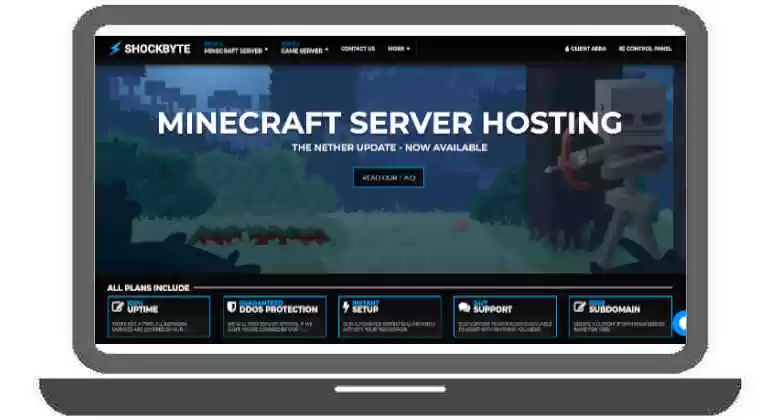 Shockbyte has been providing Minecraft hosting services since 2013. With tens of thousands of customers served, they have an incredibly strong reputation among the Minecraft server community. Shockbyte utilize powerful hardware than any of their competitors, even at a lower cost.
Shockbyte Features:
100% Uptime
DDoS Protection
MCPC & MCPE Compatible
All Mod Packs
Instant Setup
Java Version Switcher
Free Subdomain
Unlimited SSD Storage
Unlimited Bandwidth
Automatic Backups
Every Minecraft server hosted with Shockbyte supports all modpacks including Feed The Beast, Technic, ATLauncher, and any modpacks not listed. If you would like to install a custom server type or any of your own mods, this is possible too. They provide full access to your server files via control panel, so you can upload any Minecraft server types, plugins or mods.
Shockbyte has the option of easily and automatically upgrading at any point, only charging you the difference between the upgraded package cost and your remaining days on your current plan. Their 24/7 support team is available to assist if needed.
Shockbyte Hosting Plans
Name
Slots
Memory
DIRT
20+
2 GB RAM
SAND
40+
2 GB RAM
COBBLESTONE
60+
3 GB RAM
more plans available …
Apex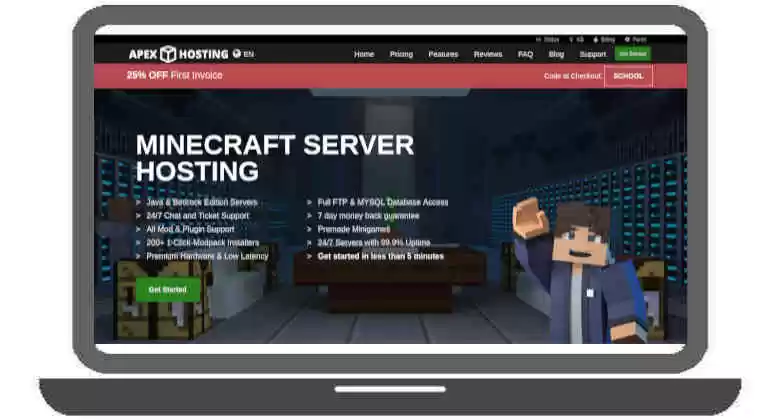 Apex has premium minecraft servers. Its provides the performance you need, backed by industry leading support. Their hosting supports minecraft Java edition (Mac, Windows, PC) and minecraft bedrock edition (Windows, Android, ios). Instantly deployed and easy to use.
Apex Features:
Unlimited Player Slots
Dedicated Live Chat Support
Full DDoS Protection
Automated Backups
Blazing Fast Hardware
One Click Pack Installers
Powerful Control Panel
Instant Setup
Unlimited storage
Dedicated IP Available
Apex provides reliable hosting for Minecraft servers and offer the peace of mind that your server will run without issues or down time. If you require any assistance, they will be there to help you through the top live chat support in the industry. Their experienced support team is available 24/7 via live chat and tickets. They are able to assist with any questions you might have while setting up your server or adjusting it in the future.
Starting a server with Apex is quick, easy and affordable. After making a few selections for what size server and version you would like to start with, your server will be instantly deployed. Moments later, you will receive an email with the server IP address and login information which is ready for connections. There is nothing else required to start playing with friends. You can change your server version and package at any point, so there is no need to worry.
Apex Hosting Plans
Plan
Pack
Memory
1
Basic servers
1 GB RAM
2
Basic servers & some modpacks
2 GB RAM
3
3 GB RAM
more plans available …
GGServers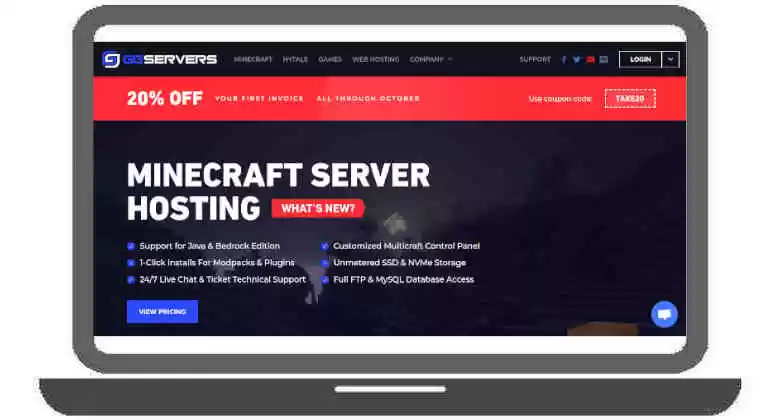 GGServers offers all of the popular Minecraft modpacks and server types. They provide a highly customized version of the Multicraft control panel. Managing your server is incredibly easy and all of the features are intuitive and well documented. 1-Click installs and swap at any time.
GGServers Features:
Support for Java & Bedrock Edition
Customized Multicraft Control Panel
Instan Activation
1-Click Installs For Modpacks & Plugins
Unmetered SSD & NVMe Storage
DDoS protection
Full FTP & MySQL Database Access
Global Network
Start a Minecraft server in any of their server locations located all over the world. Pick the location closest to you and your users for the lowest ping possible in game. Its delivered instantly with the server type of your choice.
GGServers offers all of the popular modpacks and server types. You can switch to premium features to enable all of their locations worldwide and take advantage of premium hardware and other features. Powerful, secure, and affordable.
GGServers Hosting Plans
Name
Slots
Memory
STONE
12
1 GB RAM
COAL
24
2 GB RAM
IRON
36
3 GB RAM
more plans available …
BisectHosting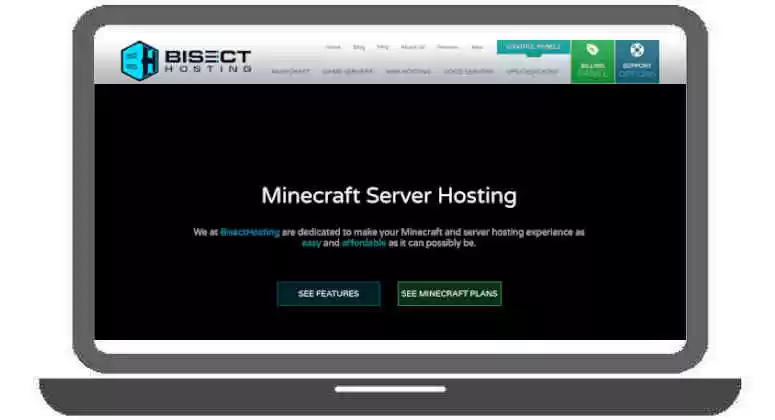 BisectHosting offers full file access for you to upload your Minecraft world and any other files you need to the hosting. They offer free transfers from another host to get you up and running in short of time. You can completely customize your server with ease using their fast and easy to use custom file manager.
BisectHosting Features:
Instant Setup
Full FTP Access
Free MySQL
Unlimited* NVMe SSD spaceFree
DDOS Protection
24/7 Support
Custom JAR Support
Multicraft Control Panel
Free Sub-Domain
Switching between modpacks is easier than ever with their modpack auto installer. Just choose the modpack you want from the hundreds they have available, click save and restart your server, and your server will be up in minutes running the selected pack/mod.
There are two packages, Budget and Premium. Budget Minecraft Servers come with no additional features such as free auto modpack installation, unlimited slots, or dedicated IP addresses. Premium plans are designed to provide you with the best and easiest experience possible with all features free of charge.
BisectHosting Hosting Plans
Name
Slots
Memory
Alex
12
1 GB RAM
Villager
24
2 GB RAM
Creeper
36
3 GB RAM
more plans available …
MCProHosting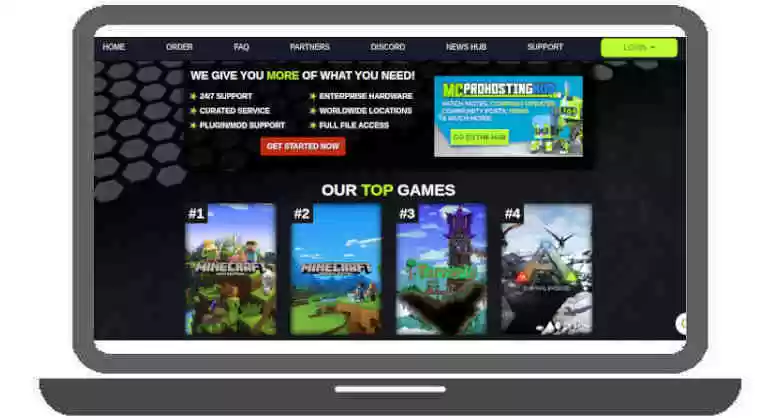 MCProHosting gives you full access to all the files on your server. This allows you to easily upload and manage your files for your server right from your control panel or any third-party FTP client. You may upload and install modpack manually or contact a member of their support team to help you.
MCProHosting Features:
Premium Hardware
Unlimited Storage
Ultra Low Latency
DDoS Protection
Daily Backups
24/7 Support
iOS or Android app
MCProHosting offers a highly customized version of Multicraft, allowing full control over your server straight from your browser, including managing the console, installing different server types, upload and modify files, and more.
MCProHosting offers an automatic modpack installer that's always populated with the latest and greatest modpacks. You can use your modpack and install it by yourself, if you have any questions about a modpack, you can submit a ticket to their support system.
MCProHosting Hosting Plans
Name
Slots
Memory
Steve
25
1 GB RAM
Villager
35
2 GB RAM
Steve
70
3 GB RAM
more plans available …
CubedHost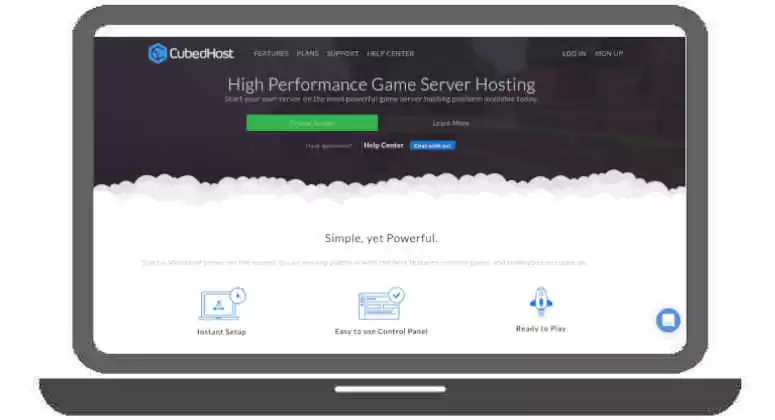 With CubedHost, You can start a Minecraft server on the easiest to use hosting platform with the best features, control panel, and team you can count on. Easily manage your servers from anywhere in the world with their custom-built Prisma control panel. Switch Minecraft versions, install modpacks, add plugins, and manage your files with ease.
CubedHost Features:
Instant Setup
Custom Control Panel
Customization
Ultimate Protection
Automated Backups
24/7 Support
Their custom-built Prisma control panel gives you ultimate freedom and complete control over your server. Edit config files, install the latest plugin or modpack, manage worlds, and stop / start / restart your server with ease.
All servers offer a free hosting package upon request. Create a small website for your server and engage with your community. Reach out to their team for details. Comprehensive DDoS protection covers every single node on their network, protecting against multi-gigabit UDP floods, TCP SYN/ACK floods, and much more.
CubedHost Hosting Plans
Name
Players
Player Limit
Memory
Alex
10
unlimited
1 GB RAM
Villager
20
2 GB RAM
Creeper
30
3 GB RAM
more plans available …
Conclusion
Minecraft is a game that allows players to build a 3D world using a variety of different blocks. This game requires the creativity of the players to design and build their own virtual world. It allows players to customize the game with mods so they can make their own preferences regarding game mechanics, items, textures and new gameplay assets.
Minecraft can be played offline or online, by your self or multiplayer with friends. If you want to play in multiplayer mode, it would be better if you have your own minecraft server. Below are good options available in the industry to choose for minecraft server.