Download Bandizip Terbaru
Bandizip adalah Aplikasi Manajer Arsip Zip All-In-One yang Ringan, Cepat dan Gratis. Aplikasi ini memiliki algoritma Zip yang sangat cepat untuk kompresi dan ekstraksi dengan kemampuan ambil dan simpan cepat, pengarsipan kecepatan tinggi, dan kompresi Multi-core. Aplikasi ini juga menangani format kompresi yang paling populer, termasuk Zip, 7z, Rar, dan seterusnya.
Rincian
Software: Bandizip Installer
Tipe: Aplikasi
Lisensi: Gratis
Versi Terbaru: 6.20
Ukuran File: 6.2 MB
Update File Terakhir: Juli 2019
Persyaratan Sistem: Windows Vista/7/8/10, 32/64-bit
Bahasa: Netral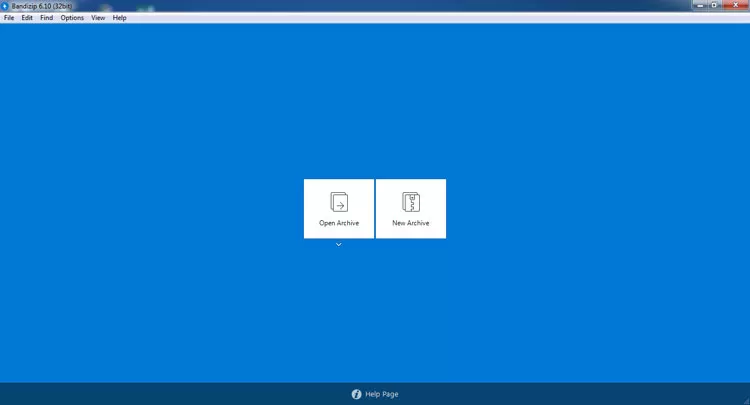 Download Bandizip Terbaru
Software Paket All-In-One Pengarsipan File, gratis untuk pc komputer laptop Windows Vista/7/8/10.
Download Bandizip!
Ringkasan Fitur
Kompresi dan Ekstraksi: Zip(z01), ZipX(zx01), TAR, TGZ, LZH, ISO, 7Z(7z.001), GZ, XZ and EXE(e01).
Kemampuan Ekstrak File: RAR(part1.rar, r01), ACE, AES, ALZ, APK, ARJ, BH, BIN, BZ, BZ2, CAB, EGG, GZ, J2J, JAR, IMG, IPA, ISZ, LHA, LZMA, LZ, PMA, TBZ, TBZ2, TGZ, TLZ, TXZ, UDF, WAR, WIM, XPI, XZ, ZPAQ, and Z.
Mendukung Unicode yang menampilkan karakter international.
Bypass file yang tidak dikompres dengan baik menggunakan fungsi "High Speed Archiving".
Ekstrak file ke folder tujuan langsung menggunakan fungsi "Fast Drag & Drop".
Buat file self-extracting (.EXE) dan arsip multi-volume (split).
Enkripsi arsip opsional menggunakan ZipCrypto dan AES 256.
Akses Menu Konteks termasuk fungsi "Preview Archive".
Buat atau ekstrak beberapa file zip secara bersamaan dari windows explorer.
Bebas digunakan di rumah dan di kantor.