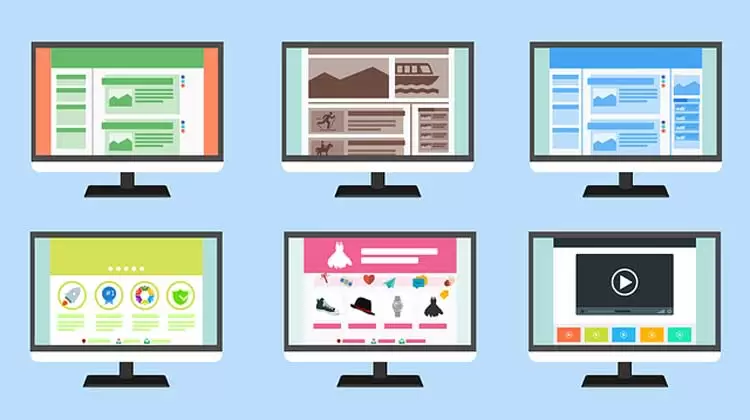 Web Hosting is an online service that enables users to publish their website on the internet. It is basically a service that will host a website which can store all the files and data necessary to work properly. It is stored on devices which also known as a server. Web hosts are companies that provide space on a server owned or leased for use by clients, as well as providing Internet connectivity, typically in a data center. Here are types of Web Hosting:
Shared hosting is a type of Web Hosting that runs multiple or many different websites and all of them hosted on the same server. Each user being allocated with a certain amount of storage space and same for resources, and usually this is the cheapest of all web hosting types because it is the most economical and affordable for beginner when it comes to the use of hardware.
Cloud Hosting is a type of Web Hosting that uses a series of servers that are interconnected with one another provided in various places and servers as a single entity. In other words, hosting performance does not depend on a single server machine and if one of the server is not running properly, then another server machine will soon take over with a short time lag so it can avoid the server failure or minimizing downtime.
WordPress Hosting is an optimized web hosting for running WordPress sites particularly. As the overall high performance including loading speed, security, reliability, etc, it has the own characteristics, and is favored by more and more WordPress users. Whether you need the fastest server with WP-optimized plugins and caching features for WordPress.
VPS Hosting is also known as Virtual Private Server Hosting. This type of hosting is generally uses more powerful hardware or resources and takes its name from the fact that each server uses virtualization technology to allow and operate independently while multiple websites are being stored on the same physical hardware. Each server has its own operating system and runs almost nearly as a dedicated server.
Dedicated Hosting is a type of server hosting that is solely meant for you. The entire control of the server is with you. So unlike in shared servers, you do not have to worry about how the other sites are doing and can focus on you alone. It goes without saying that a server such as this is going to cost you a lot. But if you are at a point where you feel that it is necessary to have a dedicated server, then, by all means, you should go for it.